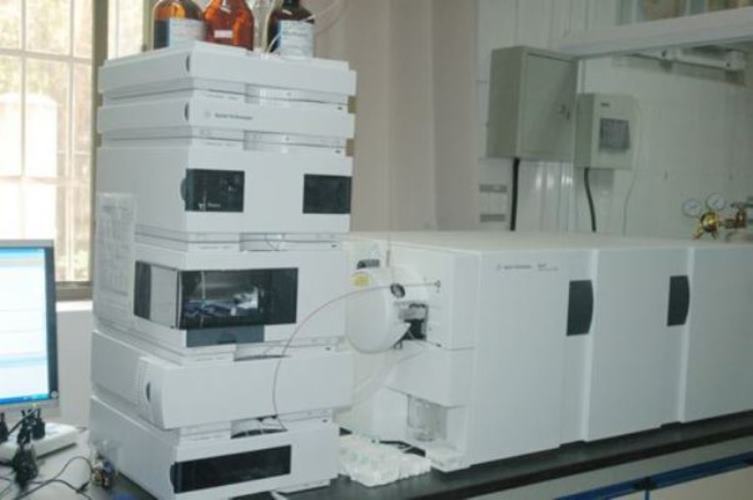 LC/MS
The Agilent G6224A LC/MS system delivers the lowest detection levels of any high resolution LC/MS instrument.you can achieve low femtogram-level sensitivity with high resolution and accurate mass. It's the ideal choice for pharmaceutical, metabolite ID, discovery proteomics, metabolomics, food safety, forensics, toxicology, and environmental screening applications.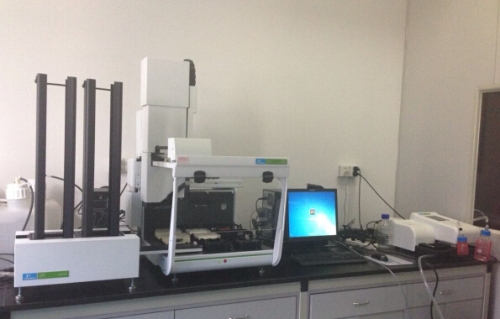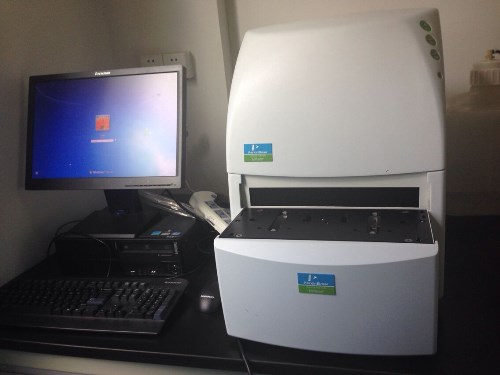 High-throughput Screening
The JANUS automated workstation is designed for the efficient automation of sample preparation procedures in pharmaceutical, biotech, research and clinical environments. The instrument consists of a modular platform that enables one or two pipetting arms with different tip configurations as well as one plate movement arm on a single workstation. The JANUS platform allows for one, two or three arms in a variety of combinations with the option to upgrade a one arm system to a two arm system. Liquid transfers can be performed in a multi-tipped mode from any combination of laboratory containers including 384- and 1536-well formats for complete and flexible assay automation.
Microscale thermophoresis (MST)
Microscale thermophoresis (MST) is a technology for the analysis of biomolecules. Microscale thermophoresis is the directed movement of particles in a microscopic temperature gradient. Any change of the hydration shell of biomolecules due to changes in their structure/conformation results in a relative change of movement along the temperature gradient and is used to determine binding affinities, binding kinetics and activity kinetics. Events such as the phosphorylationof a protein or the binding of small molecules to a target can be monitored. MST allows measurement of interactions directly in solution without the need of immobilization to a surface (immobilization-free technology). Microscale thermophoresis was developed by the NanoTemper Technologies GmbH, a German high tech company with headquarters in Munich.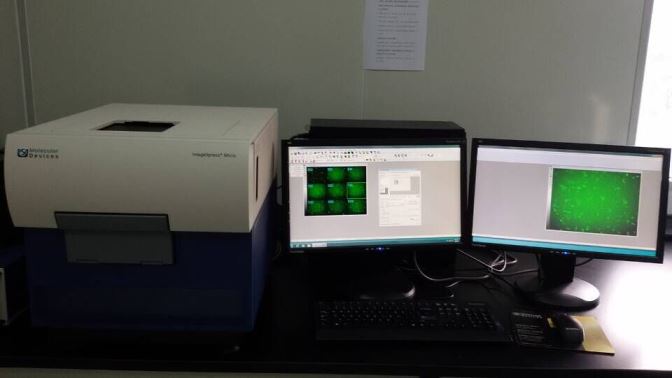 High Content Analysis (HCA)
ImageXpress® Micro System is a widefield automated microscope capable of fluorescent, transmitted light, and phase-contrast imaging of fixed- or live-cell assays, tissues and small organisms. Speed, flexibility, and high quality data are assured with a large field-of-view, industry-leading stage and autofocus control, the broadest range of research-grade objective lenses (1x-100x) available, and multiple filter options.
BIORAD Gel imaging system
The ChemiDoc XRS+ system is based on CCD high-resolution, high-sensitivity detection technology and modular options to accommodate a wide range of samples and support multiple detection methods including fluorescence, colorimetry, densitometry, chemiluminescence, and chemifluorescence.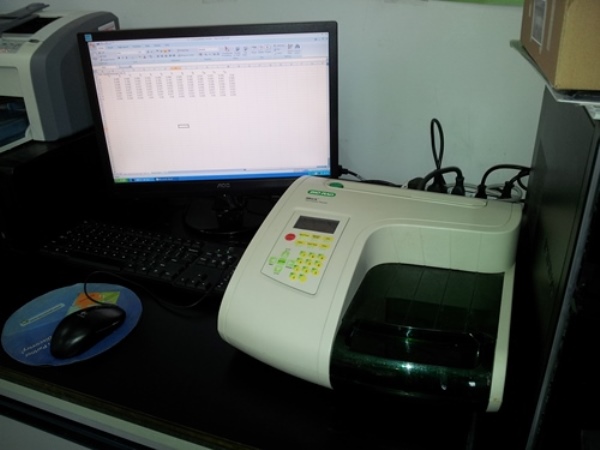 Microplate Reader 
Microplate Readers (also known as plate readers) are laboratory instruments designed to detect biological, chemical or physical events of samples in microtiter plates. They are widely used in research, drug discovery, bioassay validation, quality control and manufacturing processes in the pharmaceutical and biotechnological industry and academic organizations. Sample reactions can be assayed in 6-1536 well format microtiter plates. The most common microplate format used in academic research laboratories or clinical diagnostic laboratories is 96-well (8 by 12 matrix) with a typical reaction volume between 100 and 200 µL per well.
Flow Cytometer
In biotechnology, flow cytometry is a laser-based, biophysical technology employed in cell counting, cell sorting, biomarker detection and protein engineering, by suspending cells in a stream of fluid and passing them by an electronic detection apparatus. It allows simultaneous multiparametric analysis of the physical and chemical characteristics of up to thousands of particles per second. Modern flow cytometers are able to analyze several thousand particles every second, in "real time," and can actively separate and isolate particles having specified properties. A flow cytometer is similar to a microscope, except that, instead of producing an image of the cell, flow cytometry offers "high-throughput" (for a large number of cells) automated quantification of set parameters. To analyze solidtissues, a single-cell suspension must first be prepared.
Fast protein liquid chromatography
Fast protein liquid chromatography (FPLC), is a form of liquid chromatography that is often used to analyze or purify mixtures of proteins. As in other forms of chromatography, separation is possible because the different components of a mixture have different affinities for two materials, a moving fluid (the "mobile phase") and a porous solid (the stationary phase). In FPLC the mobile phase is an aqueous solution, or "buffer". The buffer flow rate is controlled by a positive-displacement pump and is normally kept constant, while the composition of the buffer can be varied by drawing fluids in different proportions from two or more external reservoirs. The stationary phase is a resin composed of beads, usually of cross-linked agarose, packed into a cylindrical glass or plastic column. FPLC resins are available in a wide range of bead sizes and surface ligands depending on the application.